You own a small business with only a few employees. Do you really need employment practices liability insurance? The answer is most likely yes. Called EPL for short, this is a vital coverage designed to protect your company from a variety of claims that can be made by employees. This coverage is important to any company as soon as the first employee is hired.
EPL insurance covers claims of wrongful termination, retaliation, discrimination, sexual harassment and other employment-related allegations. Many small businesses think that this type of coverage is only important to large companies. In reality, a small business could be completely wiped out by an employment-related lawsuit.
Many small businesses don't purchase this coverage because they can't believe one or two trusted employees would ever pursue a claim against them. That could be a costly mistake. Other businesses don't purchase EPL coverage because they believe they are following all applicable employment rules. But consider this: Even if you haven't done anything wrong, defending yourself against a lawsuit can be costly. EPL coverage can be the difference between surviving a lawsuit and having a lawsuit wipe out your business.
Questions? We would be happy to answer any questions you may have about EPL coverage. Give us a call today.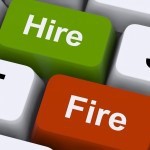 Disclaimer: Statements on this site as to policies and coverages provide general information only. Please contact our office at (770) 339-0447 to discuss specific coverage details and your insurance needs. All coverages are subject to the terms, conditions and exclusions of the actual policy issued. Not all policies or coverages are available in every state. Information provided on this site does not constitute professional advice: if you have legal, tax, or financial planning questions, you should contact an appropriate professional. Any hypertext links to other sites are provided as a convenience only; we have no control over these sites and do not endorse or guarantee any information provided by these sites.