Students who reside off-campus may not be fully covered under their family's homeowner's or renters insurance policies and should consider acquiring their own renters insurance coverage. And whether a student lives on-campus or off, he or she may need a stand-alone policy to fully protect more expensive items they may bring with them to campus, such as jewelry, musical instruments or electronics. It all depends on the coverage limits of their family's insurance policies.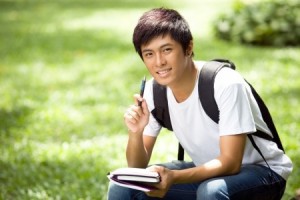 One other area you'll want to check is your car insurance coverage. Is the student taking a family car with them to school? You'll want to notify your insurance company if your child is now the sole driver of a vehicle and how far away from home they will be living.
Once you make sure your college student is adequately covered, you'll want to document which items they are taking with them. With the help of the Insurance Information Institute's free online inventory tool, you can do that quickly and easily.
Do you have additional questions? Don't hesitate to give us a call. We are glad to help make sure your college student has the coverage they need.
Additional College Student articles:
A Few Tips for the College Bound