In creating a survival kit, think about what you would need if you were stranded away from home for three to seven days. Prepare your kit well in advance so that if you have to evacuate quickly you are able to take your essentials with you.
Download our disaster preparedness checklist »
It should include at a minimum:
Canned food and other nonperishable food, along with a non-electric can opener
Enough water for a gallon of water per person, per day
Toiletries and personal items
Flashlights and plenty of batteries
A portable radio and/or television
Prescription medications
Extra clothing and blankets
A first-aid kit
Emergency cash and credit cards
A copy of your Travelers insurance policy
A copy of an inventory of your home's contents
Other personal documents
Store data electronically: Important personal documents can help you reestablish your life after a disaster. Consider storing digital copies of the following on a password-protected flash drive:
Wills, trusts, deeds and birth certificates
Account numbers
Personal and family records, copies of licenses including medical records
Legal and financial documents
Inventory of your home's contents
Photographs of your home and your belongings
It is also a good idea to include the purchase of a Life Insurance Policy as part of your disaster plan. We are happy to help you with any questions that you have regarding your Auto, Home or Business Insurance requirements.
Contact us at Cowart Insurance for a free review of your insurance. We can be reached at 770-339-0447 or www.cowartinsurance.com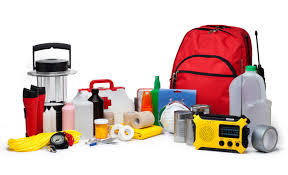 We are located in the metro Atlanta area in Lawrenceville Georgia. We serve the entire state of Georgia. We are conveniently located near the Mall of Georgia in the Buford, Duluth, Suwanee, Braselton, Lawrenceville, Grayson and Loganville area.
Source: Travelers Insurance
Disclaimer: Statements on this site as to policies and coverages provide general information only. Please contact our office at (770) 339-0447 to discuss specific coverage details and your insurance needs. All coverages are subject to the terms, conditions and exclusions of the actual policy issued. Not all policies or coverages are available in every state. Information provided on this site does not constitute professional advice: if you have legal, tax, or financial planning questions, you should contact an appropriate professional. Any hypertext links to other sites are provided as a convenience only; we have no control over these sites and do not endorse or guarantee any information provided by these sites.