If you hear that a severe storm or another type of natural disaster is headed your way, there are precautions you can take to help your family and your business be prepared.
If you are ordered to evacuate, do so. If you are not being evacuated, use your time wisely to make preparations designed to keep everyone safe during the event.
Here is what you need to do:
Communicate where you will be.
Contact someone outside the affected area to tell them where you will be for the duration of the storm. Business owners should remind employees of your continuity plans, including information on how they will know if your facility is open for business once the storm has passed.
Learn how to shut off all utilities.
It is always a good idea to know how to turn off the gas, electricity and water in your home or place of business.
Learn the warning signs and alert signals for your area.
Stay tuned to your local television or radio station for disaster-related information.
Collect emergency building materials.
Depending on the type of disaster, you may want to consider having emergency materials on hand, such as plywood, sandbags and waterproof tarps.
Secure all outdoor objects or move them inside.
Grills, patio furniture and flowerpots are common household items that can become airborne in high winds. Do not use grills inside or store propane tanks inside the house or garage. Business owners should also remember to secure outdoor signage, benches and equipment to minimize potential damage.
Keep your car fueled up.
If you have an emergency generator, keep that fueled up as well, and always have spare fuel on hand that is stored in an approved container in a safe location.
Be sure you have car chargers for your cell phone, smart phone and other portable devices.
Having car chargers available can assist you in staying in communication if your electricity goes out.
Learn how to stay safe during a storm >
It is also a good idea to include the purchase of a Life Insurance Policy as part of your disaster or financial plan. We are happy to help you with any questions that you have regarding your Auto, Home, Life, Health or Business Insurance. We can be reached at 770-339-0447 or www.cowartinsurance.com
Cowart Insurance Agency is a Independent Insurance Agency local that represents multiple insurance companies. We can offer you a variety of personal and business insurance coverage choices and can customize an insurance plan to meet your specialized needs.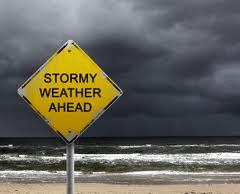 We are located in the metro Atlanta area in Lawrenceville Georgia. We serve the entire state of Georgia. We are conveniently located near the Mall of Georgia in the Buford, Duluth, Suwanee, Braselton, Flowery Branch, Lawrenceville, Grayson and Loganville area
Source: Travelers Insurance