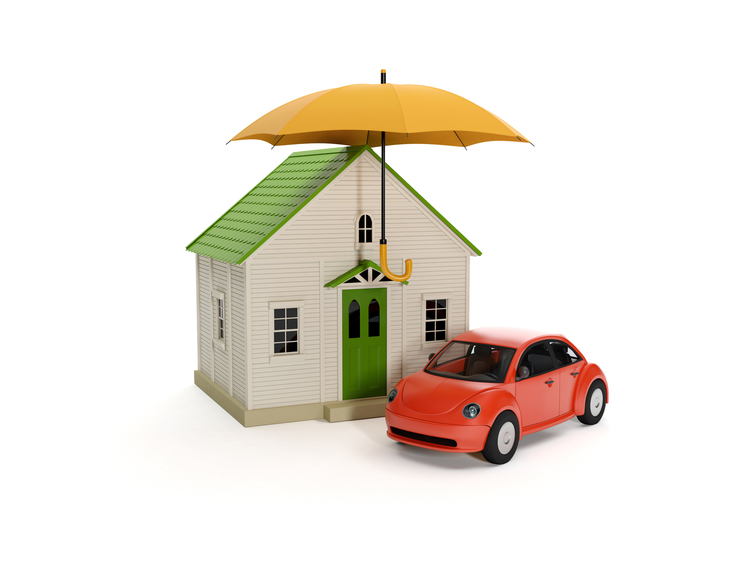 You insure your home and your automobiles, but have you ever considered purchasing a personal umbrella policy as a way to protect your assets and future earnings?
A personal umbrella policy, offers additional limits of liability – the maximum amount your insurance company will cover – and is a great low-cost investment to protect your assets from a substantial third-party lawsuit.
Let's look at a few questions you may have about an umbrella policy:
Q: Who needs a personal umbrella policy?
A: Do you own a home, car, boat or recreational vehicles? Do you have children or pets? Do you entertain guests? Do you have a swimming pool or playground? If you answered yes to any of these, you may need an umbrella policy. An umbrella policy is an affordable way to protect your assets from an unexpected catastrophic loss.
Q: I already have an auto policy and a homeowners policy, why do I need a personal umbrella policy?
A: A personal umbrella policy will provide additional limits of liability coverage for those policies at a low cost. In addition, it may provide coverages not available on your auto or homeowners policy, such as coverage for traveling abroad.
Q: How much does a personal umbrella policy cost?
A: If you have one home and one auto, you may pay only $150-$200 annually for $1 million in coverage. As the exposure increases for items such as additional autos, recreational vehicles or watercraft, the premium will increase.
Q: Do I need an auto policy and a homeowners policy if I have a personal umbrella policy?
A: Yes. An umbrella policy will only provide liability coverage, where your auto and homeowners policies will provide physical damage coverage for events such as a deer claim or fire, in addition to providing limited liability coverage.
Q: What are some personal umbrella claim examples?
A: • Your friend was driving your 4 Wheeler or Golf Cart and it flipped, ejecting them. Your friend sues for $1 million in medical bills.
• Your teenager posts a discriminating photo of a schoolmate on social media. The other teen's parents sue for $2 million for mental anguish damages.
• You host a holiday party at your home. A guest is involved in an accident after having too much alcohol. Your guest sues for $3 million in property damage and medical bills.
Contact our agency for more information regarding an umbrella policy and how it can help protect you and your family.