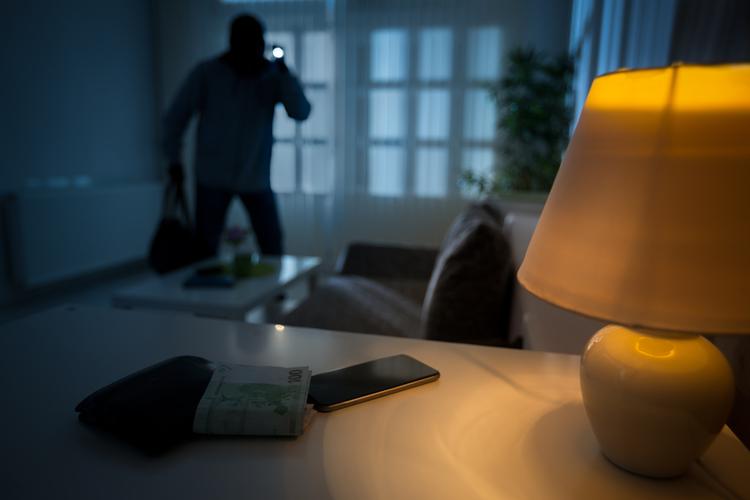 December is finally here, and along with the parties, presents, and eggnog, burglars are in the midst of their busiest season. Since December is the peak month for burglaries, protecting your home from break-ins is imperative.
Don't Share Your Travel Plans Online
If you're going out of town this holiday season, refrain from sharing your travel plans on social media. Never post when you're leaving town or when you're coming back. If you do, you may hand over the keys to the burglar yourself.
We know sharing on social media is fun but avoid "checking in" online. Even if your social media accounts are set to private, thieves can still find a way around online security measures. Avoid bragging about any gifts you receive on social media as well.
Light Up Your Home
Heading out of town for a few days or just going to a holiday party down the street? Set a timer for your lights to give the appearance of someone being home. Having lights on will make it more difficult for burglars to creep around unnoticed. This may deter a burglar altogether.
Keep Christmas Gifts out of Sight
While many people leave their gifts underneath the Christmas tree, this can entice a burglar, especially if your tree and gifts can be seen from a window. If you're leaving town, put your gifts away out of sight. If a burglar can't determine if there's anything to steal, they may move on. Consider putting your gifts in a closet instead.
Don't Leave High-Ticket Item Trash Outside
Receive a TV or computer for the holidays? Unless you want to advertise the expensive items now residing in your home, don't leave the boxes outside for trash collection. For any expensive items you receive, cut up the boxes into smaller pieces and place them inside a black trash bag before putting them in the garbage can.
Install a Home Security System
Home security systems are highly effective against prowlers. Typically, when an alarm goes off, the home security company is alerted. If the alarm is not turned off correctly in a set amount of time, the security company can alert the police.
Depending on the system, it can be used to notify homeowners when a window or door is busted or opened, alerting them to an intruder. Some systems can be linked to your smartphone, making it easy to check on your home at any time.
Reinforce Windows, Doors, and Locks
The holiday season is the perfect time for security upgrades. Doors can easily be broken into if the lock is weak. Sometimes, all a burglar has to use is a credit card to open a door. If your entry doors don't have deadbolts, now is the time to invest in them.
It's important to note that the lock is only as strong as the door, so if the area around it is wooden or decaying, it's vulnerable. Install door reinforcement plates to make your entries more secure and deadbolts more effective.
About 23 percent of break-ins occur through ground-floor windows. Install sash pins for additional security. Consider adding alarms to your windows if you install a home security system.
Don't leave any spare keys outside of your home. Potted plants, doormats, window ledges, figurines, and rocks are the first places a burglar will look.
Stop All Mail and Package Deliveries
Piles of mail and packages stacking up can tip off any burglar that you're out of town. Notify the post office before you leave town to stop your mail. If you are expecting package deliveries while you're away, reschedule their delivery or pick them up from a delivery facility upon your return.
Keep Your Neighbors in the Loop
Let your neighbors know when you are leaving town and when you will return. This way, if they see any activity at your home, they will know something is wrong.
If you live in a snowy area, ask them to shovel the driveway while you are away. A driveaway not shoveled is a dead giveaway to any burglar looking for a house to break into. Ask your neighbor to park their car in your driveway as well. This may deter burglars.
Update Your Home Insurance Policy
Regarding home insurance, burglary is a covered peril, but you may be in trouble if you don't have enough insurance. Loss due to theft is typically included in home insurance policies. However, there may be limits to personal property protection.
Insure high-priced gifts that are sitting beneath the tree before you wrap them, just in case they're stolen. You may want to insure guns, jewelry, high-value electronics, artwork, coin collections, instruments, heirlooms, and collectibles.
Not sure if you have enough coverage? Get in touch with our team at 770-339-0447 today!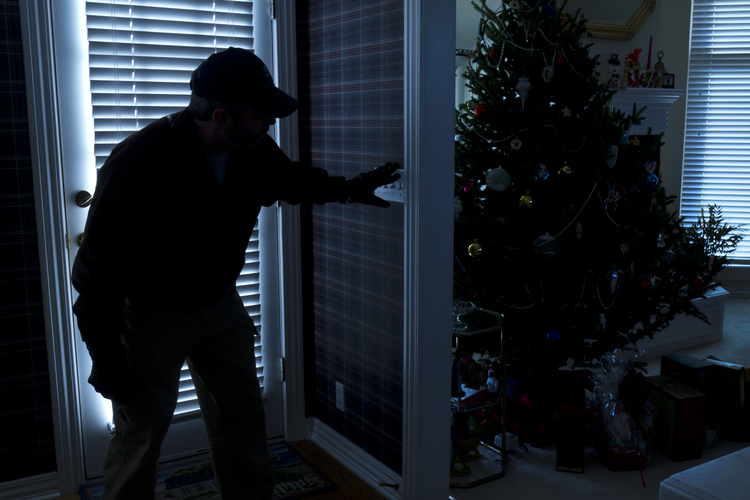 #17/11/22