Does your business have a preparedness plan? It's estimated that two-thirds of businesses have no plan in place in the event of a major business disruption or disaster. That's part of the reason that it's estimated that nearly half of businesses fail following some type of major setback.
Also called a business continuity plan, a preparedness plan can dramatically increase the likelihood a business will survive a major setback. That's why we wanted to share with you this great (and free!) online tool available from the Department of Homeland Security and the Federal Emergency Management Agency. This easy-to-navigate tool is available to small businesses that need to create, improve, or update a business continuity plan.
A good plan includes details such as a list of alternative suppliers should something happen to your existing supplier base. Do you have alternative work sites so that you can keep operating if your building is flooded or destroyed by fire? Do you have a way to keep employees informed of a major business problem? Do you have a backup of all important files and documents stored off-site?
One of the great aspects of this online tool is that it is designed to help business owners and managers who aren't even sure where to start. Business owners and managers can learn exactly what business continuity planning entails and why it's important before moving on to the actual process of creating a plan.
We can help with the insurance portion of your business continuity plan. Call us today to request a free business insurance evaluation.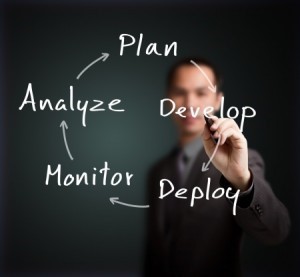 Disclaimer: Statements on this site as to policies and coverages provide general information only. Please contact our office at (770) 339-0447 to discuss specific coverage details and your insurance needs. All coverages are subject to the terms, conditions and exclusions of the actual policy issued. Not all policies or coverages are available in every state. Information provided on this site does not constitute professional advice: if you have legal, tax, or financial planning questions, you should contact an appropriate professional. Any hypertext links to other sites are provided as a convenience only; we have no control over these sites and do not endorse or guarantee any information provided by these sites.