The best time to think about a natural disaster is when there is not one in sight and you can undertake effective planning without stress. Start by getting organized and doing simple tasks.
Download our disaster preparedness checklist to help with your planning.
Here is what you need to do:
Review your insurance policy to ensure you have sufficient coverage. Call us for a free review of your current insurance. Life is constantly changing so you insurance needs to keep up with you and your family. As an independent insurance agent we can help. We represent multiple insurance companies so we can tailor your insurance to your specific needs.
Create safety plans for your family and your business. Families, draw up an evacuation plan that tells everyone where to go and how to keep in touch during an emergency. Businesses, write a business continuity plan that outlines what you will do and who you can call on to keep your business running in the event of a disaster.
Build a content inventory to document the items in your home or at your business.
Prepare a survival kit of things you might need if disaster strikes.
Perform routine maintenance such as tree-trimming, gutter cleaning and debris removal around your home or office building. Make sure drains and sump pumps are clear.
Be ready before the storm hits > https://www.travelers.com/prepare-prevent/docs/CE-10238_8.3.12.pdf
It is also a good idea to include the purchase of a Life Insurance Policy as part of your disaster plan. We are happy to help you with any questions that you have regarding your Auto, Home or Business Insurance.
Contact us at Cowart Insurance for a free review of your insurance. We can be reached at 770-339-0447 or www.cowartinsurance.com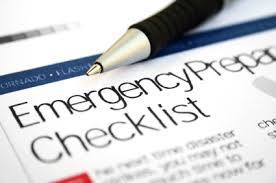 We are located in the metro Atlanta area in Lawrenceville Georgia. We serve the entire state of Georgia. We are conveniently located near the Mall of Georgia in the Buford, Duluth, Suwanee, Braselton, Flowery Branck, Lawrenceville, Grayson and Loganville area.
Source: Travelers Insurance Company