The holidays are upon us again, and while most people are worried about shopping for holiday gifts, others are concerned about stealing them. Package theft is becoming a bigger problem every year, and nothing can dim your spirits more than being a victim of this unfortunate event.
Thieves can steal your packages from your car, porch, or even inside your home. It is more common than you think. Around 30% percent of Americans have been victims of package theft, and more than half know a victim who has dealt with this situation. This is the busiest time of year, and they are lurking and waiting for your to slip up, so they can take advantage! No need to worry because we have a list of tips that could help you protect your holiday gifts.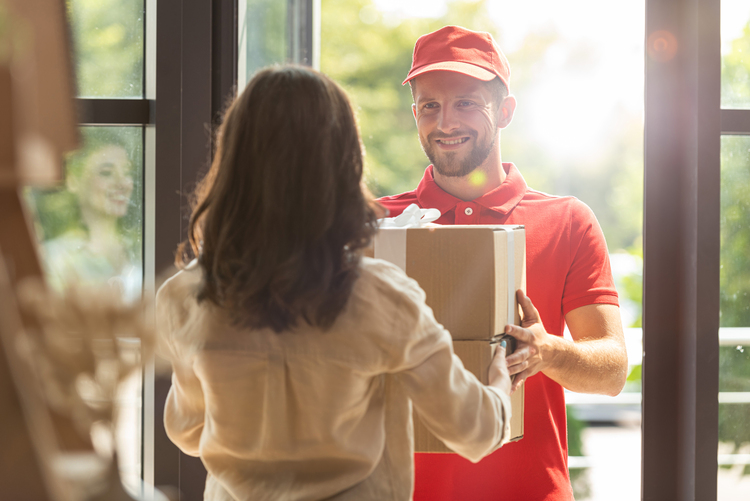 Purchase a security camera, doorbell camera, or sensor. Cameras are one of the best deterrents for thieves. If someone is determined to steal your packages, a camera can record them, making it easier to identify them later. Some doorbell cameras are motion activated and can alert you when someone is approaching your door. They enable you to talk to the delivery person to tell them where to place your package. Whether you are at home or not, if it alerts you, you can switch on the camera and see who's there. Several devices on the market come with a microphone that you can use to scare them away. Many allow you to answer the doorbell or alarm from anywhere with a cell phone.
Schedule your deliveries. It might be a challenge to pre-plan, but if there are days or times you will be home, schedule your deliveries around your availability. If something comes up, it may be possible to delay your deliveries. With today's technology, most shipping companies stay up-to-date when tracking deliveries and will notify you moments after the package is delivered.

Ship your packages to your workplace. Porch pirates won't be able to steal packages from your home if they never arrive. It's always a good idea to have your parcels delivered to your workplace because it alleviates the threat of porch pirates. You also won't have to worry about a delivery person signing on your behalf and leaving the package.

Ask your friendly neighbor. The longer a package sits around, the more vulnerable it becomes to a package thief. If you're going to be gone for an extended period or will be away from home for another day or two, arrange for a trusted neighbor to pick up your packages. 
Ask for signature delivery. When buying a more valuable package or larger than usual boxes, signature delivery is an absolute must. Most carriers, such as UPS and FedEx, offer the option of signature delivery, meaning the package will only be left if you sign for it. When dealing with more expensive and large packages choosing signature delivery is the way to go.
Choose in-store delivery. Many retailers offer the option of picking up online orders in-store. You will have the convenience of not dealing with crowds and save money by avoiding delivery fees. The best way to ensure your package ends up in the right hands is to choose in-store pickup.
Pick up your packages from a delivery facility instead. It may seem inconvenient to order an item online and pick it up from a delivery facility, but it can give you peace of mind knowing that your package is safe from porch pirates.
Do not leave shopping bags, your wallet, or your purse in plain sight in your vehicle. We all get distracted from time to time, but always make sure your valuables are hidden out of sight. If it appears that there is nothing worth stealing inside your car, a thief will likely move on. If you only plan to leave your vehicle for a few minutes, lock it and roll up all windows. After spending hours shopping, the last thing you want is to have your car damaged and all of your gifts and belongings taken. If it is dark, park your vehicle in a well-lit, high-traffic area. Cars parked in dark, isolated areas are more likely to be targeted. 
What if you see a porch pirate or package thief? If you witness a theft, you should contact the authorities. Getting the perpetrator's attention using your cell phone to get them to stop the act works. However, this will only spook the thief leaving them free to steal from someone else. Please take note of their appearance and what they are wearing, and relay the information to your local law enforcement. One of the best options is to provide the local authorities with a copy of the doorbell video or photo of the thief.
We hope this advice is helpful and prevent these unwanted guests from spoiling the holidays. Wishing you Happy Holidays from Cowart Insurance Agency!