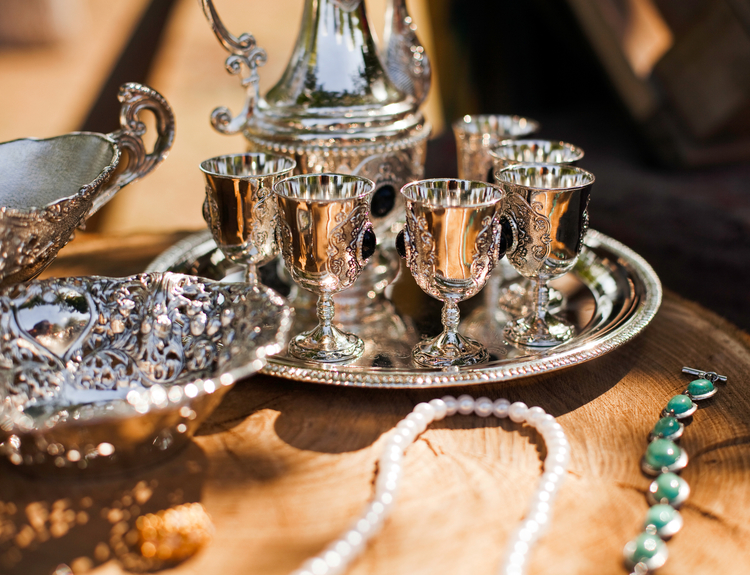 Imagine this scenario. You just purchased a brand-new camera to take with you while you travel. You're really excited because you saved up for a long time to make your purchase and are ready to share your adventures with the world.
While on vacation you accidentally drop your $3,000 camera into the ocean. Whether it was a seagull that flew at you causing you to panic or you just had butterfingers, if your camera was not insured at the time of loss, replacing your camera is going to be an expensive and unexpected cost - a cost most people cannot afford.
Unfortunately, no one can see into the future and if you fail to insure your valuables, you may incur an overwhelming financial loss down the road. If you're unsure about your current coverage and additional options, ask one of our representatives if you have enough homeowners or renters insurance coverage to cover your valuables.
Items You Should Insure
If you receive or purchase an item that is costly, you should consider purchasing insurance coverage to cover the cost in the event the item is lost, damaged or stolen. Here are some of the most commonly insured valuables. If you have questions about an item not on this list, talk to one of our agents for a full list of valuables that can be scheduled.
Antiques
Furs
Guns
Computers
Jewelry
Heirlooms
Musical Instruments
Silverware
Cameras
Collectibles
Art
Bicycles
Coverage Options
Sometimes, your existing homeowners or renters insurance may cover your items. However, depending on the value of the item, you may need additional coverage. For example: Your T.V. is damaged and to help with the replacement, you file it on your homeowners insurance policy. However, your deductible is $1,000 but the cost to replace the T.V. is $800. In this case, your insurance will not cover the cost to replace your T.V. because you won't surpass your deductible.
Basic policy limits vary depending on your insurance company. You may choose to add a "blanket" to increase your policy limits, but your items won't be scheduled and your deductible on your homeowners or renters insurance policy will still apply.
To cover specific items under your homeowners or renters insurance policy, a "rider" can be added. A rider is where you agree upon the value of an item with your insurance company and if that item is stolen, lost or damaged, you can file a claim to be reimbursed the amount you previously agreed on.
One of the benefits of a rider is that your item will be scheduled. When you schedule an item, you get to choose the deductible, meaning you can choose not to have a deductible at all. Your premium will be higher if you choose not to have a deductible but if the time comes where you need to file a claim, you won't have to pay anything out of pocket.
For items such as jewelry, firearms, antiques, musical instruments and collectibles, you may need to have the item appraised or have a receipt to prove the value before you can schedule the item. As time goes on, you may want to reappraise your valuables to ensure you have enough insurance coverage. We recommend storing receipts and appraisals in a safe place, just in case you need them again.
Another coverage option is an inland marine policy. These are standalone policies that are not attached to your homeowners or renters insurance. The benefit of this type of policy is that if you have to file a claim, it will not affect your homeowners or renters insurance. This type of policy is great for students or for people who do not rent or own a home.
Not sure if you have enough coverage for your valuables? Talk to one of our agents today at 770-339-0447.