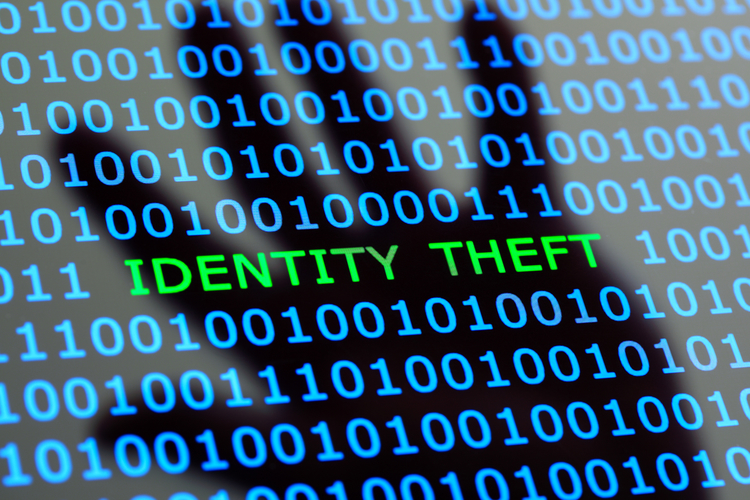 Identity theft is a serious crime that can result in a severely damaged credit score and the loss of time and money. An identity thief can steal more than your personal information and money. Unfortunately, it is also common for an identity thief to steal your health insurance information, your Social Security number and some may even impersonate you on social media.
An identity thief might apply for credit cards, loans, go shopping, use your health insurance for medical procedures and file false taxes in your name. The sooner you act, the better. While there are no guarantees, taking these precautions may help you prevent identity theft in the future.
Never Carry Your Social Security Card
While you should always keep an eye on your purse or wallet, in the event your belongings are stolen, it's better if your Social Security card isn't stolen too. Avoid carrying passports and birth certificates as well. If a thief gets their hands on these documents, it will make it easier for them to steal your identity. Instead, leave all important documents at home or in a secure location unless absolutely necessary.
Shred All Documents
To keep your credit and insurance information, bank statements, bills and any other sensitive information out of the hands of scammers, shred your documents or tear them up into small pieces. Always bring receipts home and shred them before throwing them out. Destroy old credit and debit cards, financial records and credit offers by cutting them up, before tossing them in the trash.
Secure Your Computer and Accounts
There are several ways you can protect your computer from hackers.
Purchase and maintain a virus protection software.
Never store log-in information. Instead, manually input your username and password each time you access different accounts.
Don't click links from strangers.
Strengthen your passwords and use a different password for each account.
Install firewalls.
Change your passwords regularly.
Use two-factor authentication.
Use Caution When Connected to Public Wi-Fi
Whether you're completing schoolwork, getting work done or simply want to scroll through social media, it can be dangerous to connect to public Wi-Fi. Hackers can steal your information if you connect to a free Wi-Fi network they set up. If you choose to connect to a public Wi-Fi network, make sure it's secure.
Review Your Credit Report Yearly
When you check your credit report, you'll be able to see if any accounts have been opened in your name. If you find any discrepancies, make sure you dispute them.
Monitor Your Bank Account
Frequently check your bank and credit card statements. By keeping up with your statements, it will make it easier to spot an unauthorized transaction. As soon as you notice a strange transaction, notify your bank or credit card company immediately.
Freeze Your Credit
You can freeze your credit score with Experian, TransUnion and Equifax. This means lenders will not be able to access your credit score. A freeze will prevent an identity thief from applying for loans and opening new accounts in your name. If you need to apply for a loan or need a credit check to rent an apartment, you will need to unfreeze your credit score.
Don't Overshare
We live in the age of online oversharing and while it can be fun to connect with others, it's important to limit the information we share. Refrain from giving strangers any personal information about yourself. Don't list your birthdate or location on social media profiles. Never share your Social Security number or credit or debit card information online either. A thief can piece information together by looking through your social media accounts. Set your profiles to private and use the maximum amount of security you can to protect your privacy. Use caution when sharing information with anyone. Once your personal information is out there, it's hard to take it back.
Don't Mail Bills from Your Personal Mailbox
Thieves can easily steal mail straight out of your mailbox. Don't risk it. Instead, drop your mail off at the post office or pay your bills online. Make sure you collect your mail daily and put a hold on your mail when you go out of town.
Be Cautious When Shopping Online and In Stores
Always put your credit or debit card away in your wallet before leaving a register. When shopping online, only shop on secure websites that are known to be trustworthy. When in doubt, find another place to shop. Remember to keep your PIN private at all times.
Purchase Identity Fraud Insurance
While identity fraud insurance can't prevent identity theft, it can cover some of the high costs that typically come with a stolen identity. This type of insurance can reimburse the costs you incur while reclaiming your identity. Legal fees, phone bills, credit monitoring services and lost wages are just a few of the expenses that may be covered depending on your policy.
Identity fraud insurance can be added on to some home and auto policies. To find out more about identity fraud insurance, contact our office at 770-339-0447.