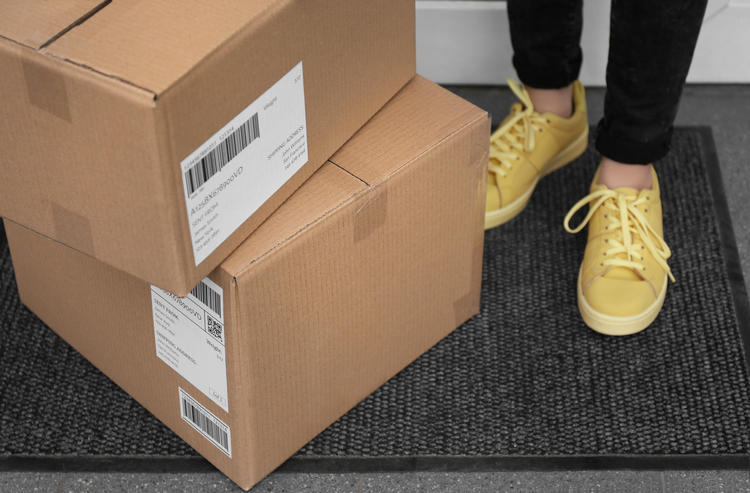 Imagine spending hours going from store to store shopping for holiday gifts only to find that your packages are missing from your vehicle once you're ready to leave. Nothing quite kills holiday fun like being a victim of package theft.

Porch pirates are becoming increasing more common as well. These thieves steal packages left on your porch or stoop. Approximately 30% of Americans have been victims of package theft and more than half of Americans know a victim of package theft.
Package theft most often occurs during the day when people aren't home. While it is most common during the holiday season due to the influx of online ordering and gift purchasing, a package thief can strike any time of year. Here are a few steps that you can take to prevent unwelcome visitors from stealing your packages.
Purchase a security camera. Home security cameras can deter thieves if they are clearly visible. If someone is determined to steal your packages, a camera can record them making it easier to identify them later. Some doorbell cameras are motion activated and can alert you when someone is approaching your door as well as enable you to talk to the delivery person to tell them where to place your package.
Schedule your deliveries. If there are days or times you will be home, schedule your deliveries around your availability. If something comes up, it may be possible to delay your deliveries as well.
Choose the in-store pickup option instead of home delivery. Many retailers offer the option of picking up online orders in-store. If you want to make sure your package ends up in the right hands, avoid delivery fees and crowds, this may be the best solution.
Ask for signature delivery. Some carriers such as UPS and FedEx offer the option of signature delivery meaning the package will only be left if you sign for it.
Pick up your packages from a delivery facility instead. It may seem inconvenient to order an item online and have to pick it up from a delivery facility but it can give you peace of mind knowing that your package is safe from porch pirates.
Ship your packages to your workplace. Thieves won't have the opportunity to steal your packages if they're delivered to you at work. You also won't have to worry about a delivery person signing on your behalf and leaving the package.
When out shopping, do not leave shopping bags, your wallet or purse in plain sight in your vehicle. If it appears that there is nothing worth stealing inside your car, a thief will likely move on. Even if you only plan to leave your vehicle for a few minutes make sure to lock it and roll up all windows.
Park in a well-lit, high-traffic area. Cars parked in dark, isolated areas are more likely to be targeted.
* 17/11/22