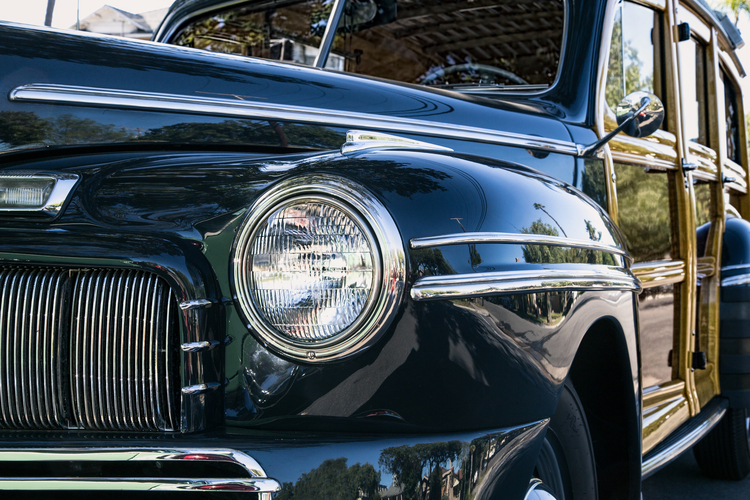 The auction market can be intimidating for new bidders, and it's easy for rookies to make an expensive mistake. The classic car experts at Hagerty® have what you need to know to find that car of your dreams, to bid with confidence and even enjoy yourself at the same time.

Before the Auction
1. Do your homework. Decide which make and model you're looking for, or at least what type of car you're looking for before the auction, and learn everything you can about it ahead of time. The internet will quickly lead you to more information than you will probably care to read, including history, values, recent auction prices, production numbers and more. Forums and clubs are also easily found online, and are an excellent source for insider information and issues or special features to watch for. Reach out to owners online or off - most love to talk about their cars. Mechanics that specialize in the marque you're interested in are another excellent resource.

2. Determine your budget, and stick to it. But that doesn't mean pinch pennies. Experts say it's best to buy the best example of anything you can afford, and this counts double for first timers Many cars sell at auction for far less than it would take to restore a rattier example to the same condition, and buying one that's already done means you can start enjoying it immediately. When budgeting, remember to include expenses beyond the cost of the car, from shipping it home to the buyer's fee – typically ten percent of the winning bid.

3. Read the auction catalog or online listings. Getting a jump on what's going to cross the block gives you more time for research. Auction companies typically include photos and descriptions with their listings, often with an estimated selling price and some of the car's history.

4. Go by the numbers. Learn how to decode the Vehicle Identification Number (VIN) for any car you're considering, to help determine originality and whether you're looking at a clone or the real deal. The difference in value can easily amount to tens of thousands of dollars. VIN decoders for most brands can easily be found online.

5. Have a backup plan. Unless you're after a rare exotic or an oddball model produced in small numbers, it's always good to have a second, or even third choice to bid on. Larger auctions will often have more than one example of a popular collector model, or at least have something similar. That helps avoid the disappointment of coming home empty handed, or getting into a bidding war and paying more than you should.

6. Get professional help. Larger auction houses such as RM Sotheby's offer concierge services, that let you talk to someone knowledgeable about the car you're looking for in advance of the auction, and help guide you through the process. Depending on the auction company and value of the car, some can even arrange a pre-bid test drive, or at least arrange for a professional inspection on-site.
The day of the auction

1. Arrive early. Registration lines can take time, so get there early and allow time to closely inspect any vehicles you're considering. Don't be afraid to bring along a professional appraiser or knowledgeable friend for the inspection, along with guidebooks, pricing info and basic inspection tools like a flashlight, magnet to check for filler and a hand-held mirror to peer into tight spots. Take your time looking over the car, and talk to the owner about it if possible. Ideally, you'll want to hear it run and even go for a drive if possible.

2. Get a good seat. You'll want to make sure you can be seen and heard when your car crosses the block, so make sure to sit or stand someplace where you can't be missed. Be assertive when raising your paddle and/or calling out, so there's no doubt of your intentions.

3. Focus. Auctions can be a lot of fun, with a lot of energy to feed on and plenty of distractions. But if you're there as a serious bidder, it's important to focus on the job at hand. You may have to wait quite a while for your bidding opportunity, so it's important to stay alert and pay attention. Go easy on the booze if you do decide to drink.

4. Avoid a bidding war. One reason buyers sometimes have regrets is if they pay too much. All it takes is two people who want the same car, and things can quickly get out of hand. Know when to let go, and move on to your second or third choice.

5. Take care of the details. If you're not planning on trailering the car home, arrange for shipping as soon as you've closed the deal. Auction companies work with reputable shippers who typically have representatives on site to help. Make sure to consult with your insurance agent, and be prepared to add your new purchase right away. That way you're covered if anything happens to the car before it leaves the site or while it is in transit.
6. If you've won, enjoy your car!