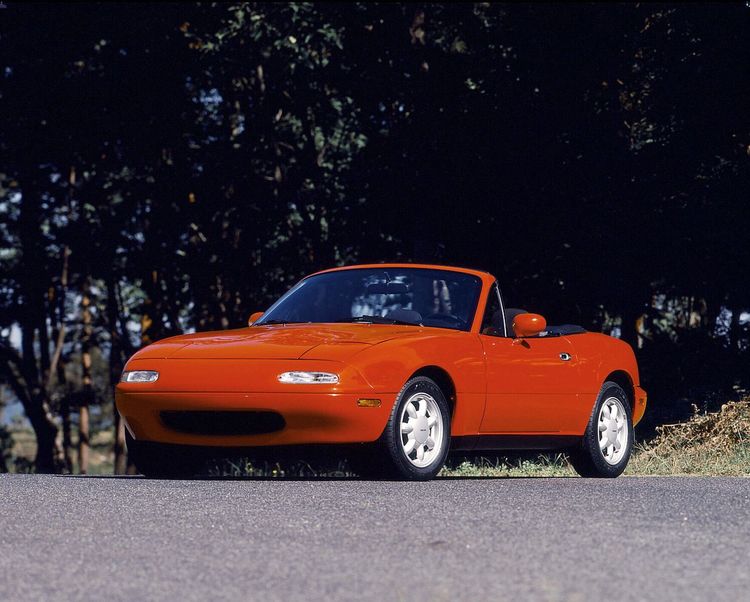 With Generation X and early Millennials reaching peak earning years, a wave of 1980s nostalgia is pushing "fun cars" into cool territory. This list is a collection of worthwhile, affordable classics. They all offer some kind of appeal in their own right, and some are even rising in value. The rest have stable values and #3 (good) condition prices from around $5,000 to $10,000, so there's a lot of fun here to be had, even on a modest budget.
1984–96 Chevrolet Corvette
The fourth-generation, or C4, Corvette was long-lived, which means you'll find a large supply and a wide variety of conditions and values. A standard Corvette coupe in #3 condition runs around $6,000, with prices creeping up as the production year progresses. In any guise, the Corvette exemplifies '80s sports car style.
1982–92 Chevrolet Camaro
The Camaro, like its Pontiac Firebird sibling and the Ford Mustang, are commodity-grade 1980s sports cars. Churned out by the hundreds of thousands, there are plenty to be found rusting in fields with underpowered engines long since seized up and leaking T-tops watering interior vegetation. But there are also quality survivors out there. Any Camaro from this era with fewer than eight cylinders is probably best avoided, but #3 values for the IROC-Z have already risen to around $13,000.
1979–93 Ford Mustang and Mustang GT
Like the Camaro/Firebird twins, there is a beat-up Mustang LX in every corner of every neighborhood in America. One upside is plenty of supply, including replacement parts and huge aftermarket support. The more special performance models, like the turbocharged SVO, are about $10,000 in #3 condition. As the years winnow down the number of really good Mustangs, the potential for collectability goes up.
1976–86 Jeep Wrangler CJ-7
With #3-condition values around $8,000, the CJ-7 is a few thousand less than the CJ-5 that sold alongside it for many years. Dollar figures for the Wrangler vary widely, complicated by the frequent customization done by owners. By now you've heard of the collector-market truck and SUV boom, and the end of 2017 saw prices rise for Wranglers in #1 and #2 conditions.
1990–97 Mazda MX-5 Miata
The first-generation Miata brought the British roadster concept back to the American masses and was a huge success. That means there's an ample supply in the market, from super-cheap running examples to perfectly preserved special editions, along with lots of cars prepped to race. Like many automobiles on this list, the range of prices from average to concours condition covers a wide spread—around $4,000 to as much as $17,000, in this case. In any guise, the Miata is one of the most rewarding cars you can buy.
We can help you insure your Classic or Antique truck or cars with Hagerty. Contact us today!