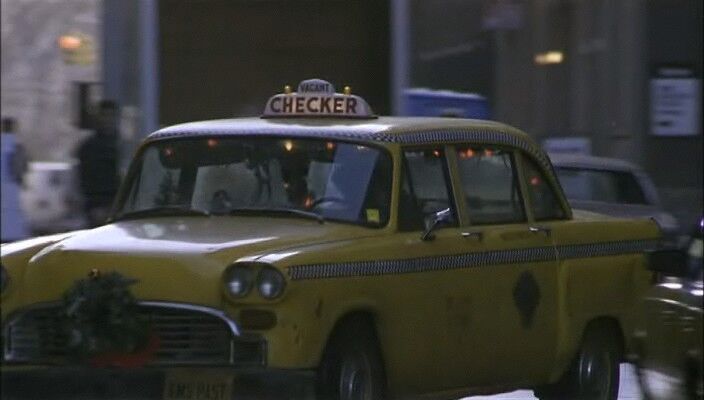 Let's face it, it just wouldn't be Christmas without Christmas movies. They warm our hearts. They lift our spirits. They make us laugh. And if they happen to include a memorable classic car or two, well, all the better. We all have our favorite holiday films and automobiles, but the "elves" at Hagerty have compiled their own list of "Top 5 Christmas Movie Cars" (technically, four cars and a truck):
1. Old Man Parker's 1937 Oldsmobile Six in A Christmas Story (1983) The film, set in 1940s Indiana (but filmed in Cleveland), may have centered on a 9-year-old boy's quest for a Red Ryder BB gun, but the family car played a starring role. In real life, Oldsmobile touted its 1937 Six and Eight models as "Modern to the Minute!" and the "Best Looking Cars of the Year!" Olds' advertising touted the cars' size, durability, power and economy. The Old Man's Six, had he purchased it new (and we know he didn't), started at $685. That was a screaming deal. But in the film the Old Man screams more at the family's demonic furnace than he does at the Olds. Still, the car doesn't escape his frustrated sarcasm. "That hot damn Olds has froze up again! That son of a b#$*& would freeze up in the middle of summer on the equator!"
2. Clark W. Griswold's Family Truckster in Christmas Vacation (1989) We know. It isn't nearly as famous as its older sibling, the frighteningly ugly – or ridiculously cool, depending on your point of view – Wagon Queen Family Truckster from "National Lampoon's Vacation" (a heavily modified 1979 Ford LTD Country Squire). But the 1988 Ford Taurus wagon that transported the Griswolds on their Christmas adventures is still awesome. The Taurus takes center stage when it's time to cut a Christmas tree and the Griswolds head out for a little F3 (Forced Family Fun). On the way, Clark's competitive nature gets the best of him, and the car launches itself – literally – into Christmas movie history.
3. George Bailey's 1919 Dodge Brothers touring car in It's A Wonderful Life (1946) One of the most beloved Christmas films of all time, "It's A Wonderful Life" is chock full of great automobiles. Some we remember well – Ernie's taxi cab, Burt's police car and Sam's Duesenberg, for instance – and many that we don't. But the most cherished of them all is the 1919 Dodge Brothers touring that Jimmy Stewart crashes into a tree, sending him over the edge as he contemplates what life would be like if he'd never been born.
4. Ghost of Christmas Past's 1970s Checker taxi cab in Scrooged (1988) In Scrooged, David Johansen scares the hell out of Bill Murray – which is exactly the point – by taking him on a wild ride in a 1970s Checker taxi cab. Technically, the iconic yellow cab is a Checker Marathon, which retained the same basic design during its 22-year production run from 1961-82. The Marathon, produced in Kalamazoo, Mich., was built to take a beating, as would be expected of any taxi cab, particularly those that roam New York City. The Checker is an underappreciated keeper, and so is Scrooged.
5. Martin Riggs' 1985 GMC C-3500 Crew Cab Wideside Dually in Lethal Weapon (1987) What's that, you say? "Lethal Weapon isn't a Christmas movie?" Au contraire, my friend. It is indeed a Christmas movie; it just doesn't give us the warm fuzzies we're used to receiving from holiday fare – unless you like action, explosions and kick-ass trucks. And we do. Which means we really dig Mel Gibson's 1985 GMC C-3500 Wideside Dually. The thing is a beast. It's so tough that it brings down the house – an actual house. Hope Santa wasn't inside.
Honorable mention: Argyle's 1988 Lincoln limousine in Die Hard (1988)
Honorable mention: Willie's 1969 Chevy Impala in Bad Santa (2003)
Honorable mention: Plymouth Woodie Wagons in Holiday Inn (1942) and White Christmas (1950)