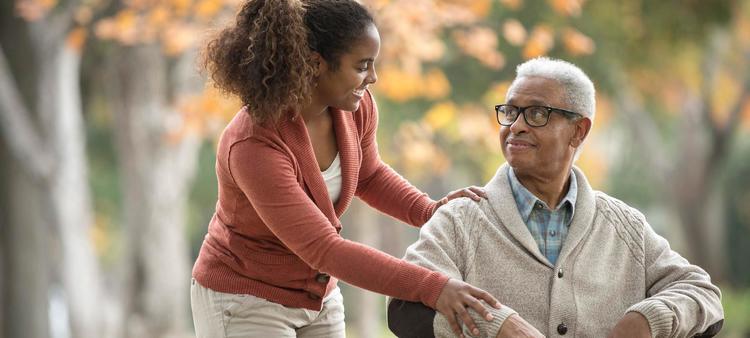 When deciding how you'd like to customize your long-term care (LTC) policy, you will most likely face a decision on whether to have an inflation rider or forgo any inflation protection. Before deciding what is best for you, it is best to understand the benefits offered by a compound inflation rider.
Purchasing an inflation rider can help ensure that your long term care benefit is adequate, considering the cost of medical care continues to increase each year. As your benefits grow, you'll feel more at ease knowing whatever the cost of care is, your policy will help support expenses related to your facility or in-home care.
In 2016, the average cost of a private room in a nursing home facility was $229 per day or $6,965 per month. For people purchasing long-term care protection, the need for an inflation rider is critical. Statistics show that the median cost of a nursing home facility is increasing 5% annually.
Knowing what the future holds for the cost of care, you'll want to choose the right amount of inflation protection for your long term care insurance policy. Compound inflation protection amounts can vary, typically from 3% to 5%. Choosing an inflation rider affects your daily and monthly benefit.
For example, let's say you are 50 years old. You selected a daily benefit of $150 and you'll need care in 20 years. Your daily benefit compounds to be around $271 with a 3% inflation rider. With the 5% inflation rider, it potentially could compound to $398 after 20 years. The younger you are when you buy your long-term care policy, the more likely you'll need a higher inflation rider.
The ideal age to purchase your long term care insurance policy is 50 to 60 years old. Premiums will be more attractive and your insurability will be protected as well. People under age 65 account for nearly 41% of long-term care due to diseases, disability, mental illnesses or developmental disabilities.
Don't wait to purchase your Georgia long-term care policy, and ask us about inflation rider options. The reality is that 70% of people 65 years of age or older will need long-term care protection. Prepare for your future today. Contact us today!