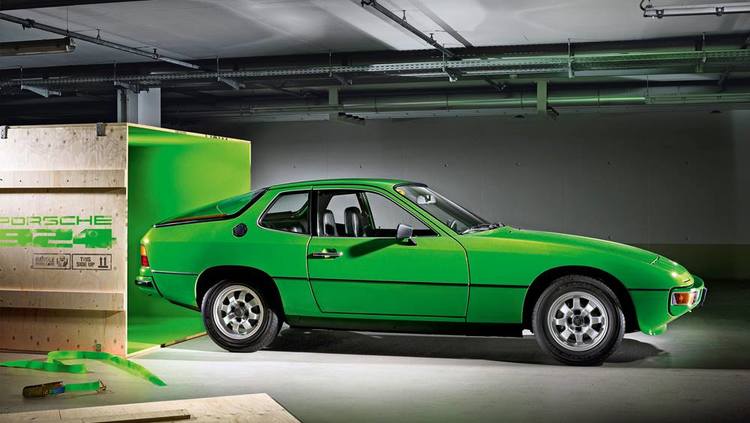 Almost everybody in the collector car hobby is on a budget of some kind. For some of us, that budget is a pretty tight one. That doesn't mean there aren't plenty of choices on the bottom rungs of the price ladder, though, and some of these choices are getting popular enough for prices to start rising. This batch is the latest group of hot and affordable vehicles, as determined by the Hagerty® Vehicle Rating (a 0–100 measurement of a vehicle's performance relative to the market). This means that while these cars can be had for temptingly low prices today, it may not be the case for much longer.
1993–98 Lincoln Continental Mk VIII / Hagerty Vehicle Rating (HVR): 93
Average Condition #3 value: $4,100
Is it boring to look at? You bet. Is it sporty? Not really. The Mk VIII is bland enough to let you cruise in anonymity, and it's about as cheap as something with four wheels, an engine, and a roof can be. But hear us out. These cars are pretty loaded, with leather, power seats, heated mirrors, automatic climate control, and an optional sunroof. Parts are available and affordable. The '90s Lincolns aren't likely to be the next collector car craze, but they also aren't likely to get any cheaper than they are now.
1978–79 Ford Bronco / HVR: 92
Average condition #3 value: $8,600
For much of this year, one of the market's biggest stories has been the Bronco, but the model just keeps on going gangbusters. The measures that make up the second-gen Bronco's Hagerty Vehicle Rating are up across the board. The full-size, F-100-based models built for 1978 and '79 are quite a bit faster and more usable than the first-gen Broncos, but on average they can still be had at a much more affordable four-figure price.
1973–79 Ford F-Series / HVR: 91
Average Condition #3 (good) value: $6,300
While we already named the sixth-gen Ford F-Series one of the hotter affordable collector vehicles, it still has room to grow. Buyer interest remains up, and this pickup's rating grew three points since April. Buyers continue to be drawn to these trucks as rugged and dependable workhorses with classic styling, as well as disc brakes and spacious cab.
1977–88 Porsche 924 / HVR: 89
Average Condition #3 value: $7,700
Perfectly good examples of a 924 can be found for well under 10 grand. While most would point to it as the last Porsche they would ever want to buy (yes, even after a 914), the 924 has a transaxle that gives it incredible balance, and what it (severely) lacks in power, it makes up for in handling. Big growth in buyer interest going into the end of the year suggests these prices for once unloved members of the Porsche family still have a way to go.
1973–91 Chevrolet Suburban / HVR: 88
Average condition #3 value: $9,600
The third-generation Suburban was the first to have four full passenger doors, making it even more consumer-oriented than its three-door predecessor. And while smaller vehicles like Broncos, Blazers, Scouts, and Typhoons have been getting lots of attention recently, buyers have been showing increasing interest in larger trucks as well, particularly these vintage Suburbans.
1987–91 Ford Bronco / HVR: 88
Average condition #3 value: $8,600
Another Bronco with plenty of room for movement is the fourth-generation model from 1987–91. These later Broncos naturally offer more of the conveniences and reliability of a modern vehicle, but still have an old-school look and remain relatively affordable, even while buyer interest in Broncos of all ages continues to climb.
1991–96 Dodge Stealth / HVR: 82
Average condition #3 value: $6,700
The Stealth R/T Turbo, which was a technical marvel with twin turbos and intercoolers, all-wheel drive, four-wheel steering and electronically-controlled suspension is still relatively affordable, as is the slightly more valuable Mitsubishi-badged sibling. Prices continue to track fairly flat, but a significant bump in recent buyer interest suggests that we may see some movement in the future.
1949–65 Jeep CJ-3 / HVR: 82
Average condition #3 value: $7,700
Jeeps of just about every vintage are hot at the moment, and that includes the earlier, four-cylinder CJ-3 series built by Willys-Overland and Kaiser-Frazer. The CJ-3 is quite a bit more bare bones than later Jeeps and has more in common with the old military versions so they have a narrower appeal, but buyer interest has nevertheless seen notable growth.
1986–92 Toyota Supra / HVR: 82
Average condition #3 value: $7,800
The market's ravenous appetite for good Mk IV Supras has priced out many people who always wanted one, and it's the natural order of things that some of those people would settle for these earlier cars as what they look for the next best thing. Hagerty Price Guide values have increased in kind. Even Mk III Supra Turbos can still be had for a temptingly low price, though, if you can find a good one that hasn't been victimized by mods and ill treatment.
1968–73 Datsun 510 / HVR: 82
Average Condition #3 value: $6,600
Another car we've looked at before but still deserves another mention is the charmingly boxy Datsun 510. Available as a two-door sedan, four-door sedan, or wagon, the 510 enjoys great aftermarket support and parts availability, and they are very fun little cars to drive. They remain affordable for now no matter what the body style, although the premium for a solid two-door car is pretty hefty. Watch out for rust, too.
We are proud to represent Hagerty Insurance. We can help you insure your classic, antique or collector vehicles. Contact us today!