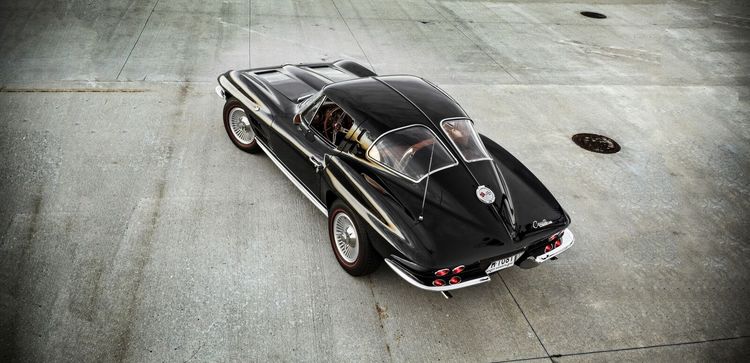 It's time to gather 'round the table and give thanks for family, friends… and the cars that fuel our passion! The folks at Hagerty have compiled their own list of head turners and pulse-racers below. What would you (and yours – get the conversation going!) add to round out this list?
1. 1964 ½-66 Ford Mustang: The original pony car celebrated its 50th anniversary in 2014 with the introduction of an all-new version, but for classic car fans, it's the first-generation car we give thanks for. Whether as an inexpensive six-cylinder hard top or a Shelby GT350, the Mustang had style and charisma that few cars since have matched. We can't imagine the world without it.
2. 1963 Chevrolet Corvette coupe: The Corvette had been around for 10 years when this blockbuster was released. Legends like Larry Shinoda, Peter Brock, William Mitchell and Zora Arkus-Duntov made one of the most stylish and best performing cars America had ever seen, even if the latter two personalities disagreed violently about the merits of the one year only split rear window that became a hallmark of the design. We give thanks that Mitchell won the battle, if only for a single model year.
3. 1961-67 Jaguar E-Type: The E-Type is so beautiful it hurts. It provided a level of beauty and style previously seen only at the Ferrari, Aston Martin and Ferrari price point, but it cost less than half as much. And because it was a bargain, Jaguar sold a lot of them – more than 70,000 to be exact. Many survive, ensuring that they still aesthetically brighten our day on a regular basis. And for that, we're eternally grateful.
4. 1908-27 Ford Model T: The Model T can legitimately be called the car that started the classic car hobby, at least that part of it accessible to mortals. Over the years, the venerable T spawned Speedsters, Bucket T hot rods (as well as the Jan and Dean song of the same name) and thousands of beautifully restored originals that still grace car shows everywhere.
5. 1959-87 Chevrolet El Camino: Even classic car fans occasionally have to haul something around. And that's where the El Camino comes in. Half car, half pickup, it reminds us of the line from the Mel Brooks classic, Spaceballs, where John Candy (in an absurd alien getup) explains that he's something called a "mawg": "Half man, half dog, I'm my own best friend." The El Camino (or its owner anyway) is everyone's best friend. We're grateful to have had the El Camino around, and we still pine for it.