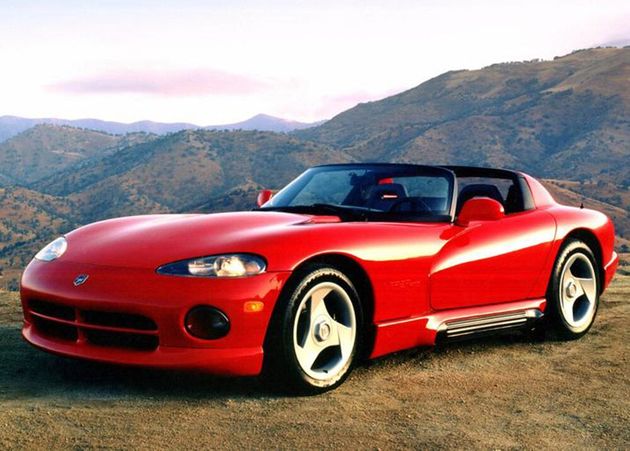 Summer is here, and there's nothing quite like driving a convertible to revel in it. The classic car experts at Hagerty® have listed three convertibles to consider if buying or selling.

BUY: 1992-95 Dodge Viper RT/10

With 400hp and 465 lb-ft of torque powering a car that weighed less than 3,300 pounds, it could embarrass Corvettes and certain exotics. It also had no traction control, ABS, windows, or roof, andthe side pipes were notorious for burning occupants' legs. There weren't many bare–bones cars like it at the time, and not many since. It's hard imagining a reason why you wouldn't want one, although every subsequent generation was better, and early Vipers are still surprisingly cheap. You can pick up a perfectly good 1992–95 model for well under $40,000, and it's not uncommon to find one with higher mileage for under $30K. Now would be a good time to buy, though, because these cars are done depreciating and are passing the 25–year mark. Average values have increased by about 30 percent over the last 10 years, which means they are outpacing inflation. The Viper marked a major step forward for American performance cars and offers a purely analog driving experience in an increasingly computerized automotive world. Together with current value trends, the RT/10 should be a safe buy with a strong long–term outlook.
SELL: 1968-71 Mercedes-Benz 280SL
The 280SL was one of many cars in the Hagerty Price Guide that doubled in value over the past five years before depreciating in recent months. Their values (along with 230 and 250SLs) were carried up by 190SLs, themselves buoyed by 300SLs. First, 300SL prices peaked in January 2015. Then, 190SLs peaked four months later and have gradually declined since. For 280SLs, values appear to have peaked in January, this year. All measures that make up the Hagerty Vehicle Rating for these cars show them trailing the rest of the market, and following the 190SL's example, it's safe to assume that prices for "Pagoda" SLs will similarly decrease in the short term. Now may be a good time to cash out.
HOLD: 1964-67 Sunbeam Tiger
Like the 280SL, Tigers saw great appreciation over the last five years but have started softening more recently. The difference between the Tiger and the SL from a valuation standpoint is the lack of alternatives. When someone gets priced out of a Mercedes SL, they can just buy the next generation SL they can afford. With the Tiger, though, there isn't a straightforward next choice. It became the cheaper alternative to the Shelby Cobra as prices for both Shelby Cobras and AC Aces became unaffordable for most enthusiasts. Also, other convertibles that combine a lightweight European sports car chassis with a big American V–8 are similarly expensive. Thus, the Tiger is the cheapest car of its kind. Buyers in that sub–six–figure price bracket don't really have any other cars to turn to. So, despite the recent drop, Tiger values are likely to hold steady or recover in the future. If you own a Tiger it's probably best to weather this downturn.
We are proud to represent Hagerty Insurance. Call us today if we can help you cover your Georgia classic or antique auto.