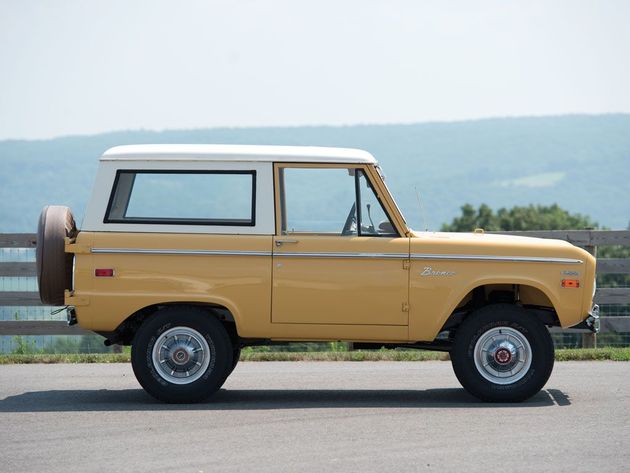 The experts at Hagerty® have released August 2017's Hagerty Vehicle Ratings.

The Hagerty Vehicle Rating tracks a vehicle's performance relative to the entire classic car/truck market. Based on a scale of 0–100, a vehicle with a 50-point rating is keeping pace with the overall market. Those above 50 are appreciating faster than average, while those below 50 are lagging.
The Dodge Power Wagon is certainly living up to its name. The rugged 1945–68 truck powered its way to the top of the newest Hagerty Vehicle Rating, moving up from the third spot. The Power Wagon and 1966–77 Ford Bronco tied for first with an adjusted HVR of 95 points. SUVs remain hot overall and Broncos are particularly strong.
"The number of Power Wagons we're insuring and the average value they're being insured for are both growing at incredible levels," says Hagerty Valuation Information Analyst Jesse Pilarski. "In fact, based on insurance data, Power Wagons are among the four hottest vehicles right now."

Here's a full rundown of this month's top 10:
VEHICLE + RATING

1945-1968 Dodge Power Wagon - 95
1966-1977 Ford Bronco - 95
1973-1987 Chevrolet C/K Series Pickup - 94
1994-1996 Chevrolet Impala SS - 94
1976-1986 Jeep CJ-7 - 93
1973-1979 Ford F-Series - 92
1993-2002 Pontiac Fire-bird - 92
1994-2004 Ford Mustang - 92
1960-1966 Chevrolet C/K Series - 91
1969-1972 Chevrolet C/K Blazer - 91
Let us know if we can help you insure your classic or antique car or truck. Contact us today.