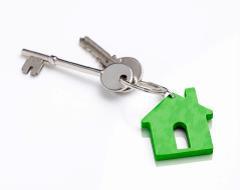 Have you thought about purchasing both a permanent and a term life insurance policy to cover different financial obligations in your life? You don't need to do this if you purchase a universal life insurance policy.
What is universal life (UL) insurance? UL insurance policies offer flexible coverage for permanent life insurance with low-cost premiums. They provide term protection along with cash value.
The premiums can allow you to adjust how much you will pay each year (but you will need to pay the minimum premium to prevent the policy from lapsing). If the policy has sufficient cash value accumulation, you can skip a premium payment or payments. The potential cash value growth in a UL policy will vary depending on how the policy is structured and the interest rate that is credited.
While the interest credited to the cash value on a UL policy can fluctuate, interest on a whole life insurance policy is usually locked in for the life of that policy. This could indicate that during periods of rising interest rates, UL policyholders may see their cash values increase favorably when compared to those with whole life insurance policies.
You have the option to borrow against this cash value as a loan or take a partial surrender. Death benefits can be increased (which are subject to insurability) or decreased at the policy owner's request. As with most carriers, there isn't an expiration date for UL. As long as there is enough cash value to support the cost of insurance in the policy, and the projected premiums are paid, the UL policy could potentially continue past the mortality table.
Some uses for UL policies are for final expenses, such as a funeral, burial and unpaid medical bills; income replacement due to lost wages to provide for a surviving spouse and dependent children; debt coverage to pay off personal/business debts; and key man insurance to protect a company from the loss incurred by the death of an important employee.
We can help you evaluate your Life Insurance needs. Contact us today to get started!
Need more information? Click here to find out how much Life Insurance you may need.