Well before a disaster strikes, you should be thinking about your evacuation plan. Where will you go and how will you get there? How will you stay in touch? Who will know where you are? An evacuation plan that is spelled out and distributed to everyone in the family well in advance is a good strategy for success in case of disaster.
Download our disaster preparedness checklist »

Designate a place for all family members to meet. Make sure the meeting place is outside the impacted area.

Map out an evacuation route. While there may be one well traveled route to your meeting place, make sure you have alternate routes mapped out in case your main route is blocked.

Decide how family members will communicate if separated. Have alternate communication plans with which everyone is comfortable in case there is no phone service. Obtain cell phone numbers for texting; often times text messages will go through when cell service is compromised.

Keep fuel in your car. Determine how much fuel you will need to reach your meeting place.

Identify a contact person outside the affected area. Give their contact information to everyone in the family so they can serve as points of contact should you get separated.
If an evacuation is necessary, it will usually be announced by local officials via the media. Be sure your survival kit includes a portable radio or television and fresh batteries to ensure you can get the most up-to-date information if faced with an evacuation.
It is also a good idea to include the purchase of a Life Insurance Policy as part of your disaster or financial plan. We are happy to help you with any questions that you have regarding your Auto, Home, Life, Health or Business Insurance. We can be reached at 770-339-0447 or www.cowartinsurance.com
Cowart Insurance Agency is a local Trusted Choice® agency that represents multiple insurance companies. We can offer you a variety of personal and business insurance coverage choices and can customize an insurance plan to meet your specialized needs.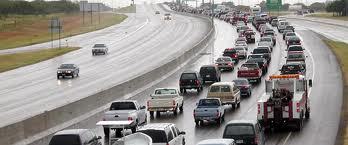 We are located in the metro Atlanta area in Lawrenceville Georgia. We serve the entire state of Georgia. We are conveniently located near the Mall of Georgia in the Buford, Duluth, Suwanee, Braselton, Flowery Branch, Lawrenceville, Grayson and Loganville area
Source: Travelers Insurance Company