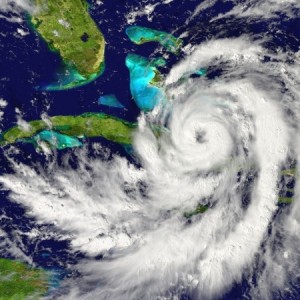 You've probably heard that experts are predicting a below-average season, with only about three to five hurricanes. But just because there may be only a handful of hurricanes this year doesn't mean they don't have the potential to be very destructive. Only four hurricanes formed in 1992, for example, but that year, Hurricane Andrew killed dozens of people and caused $27 billion in property damage in Florida.
Hurricanes are one of nature's most powerful and destructive forces. Hurricanes can generate heavy rainfall, which often leads to severe flooding, and strong winds that can rip apart buildings in minutes. Hurricanes also can produce tornadoes. Here are some ways you can make sure you and your family are prepared:
Have a plan. A recent survey by the American Red Cross and The Weather Channel found that few Americans in areas at risk for hurricanes have done enough to prepare for a natural disaster. Make sure you have an emergency kit, an evacuation plan and a plan for communicating with family members if you are separated.
Know the differences between threat levels. A Hurricane Watch is when conditions are a threat within 48 hours. That's the time to review your hurricane plan and get ready to act if a warning is issued. A Hurricane Warning is when conditions are expected within 36 hours. It's then time to complete your storm preparations and leave the area if directed to do so by authorities.
Download the hurricane app. The free Red Cross Hurricane App puts real-time information on hurricane safety at your fingertips. This app is a must-have for anyone who lives in an area where a hurricane may strike. This app can help you locate Red Cross shelters. The one-touch "I'm Safe" button lets someone instantly tell family and friends they are okay. People who are traveling or have loved ones in hurricane-prone areas can also use the app to receive weather alerts. You can download the Hurricane App at the Apple App Store or the Google Play Store for Android. Search for American Red Cross.
Want to know more? Learn more about hurricane preparedness on the Red Cross website. We also have more helpful tips on how to prepare a disaster plan as well as how to prepare an inventory of your possessions.