Should you refinance your car?
Refinancing isn't just for homes. Refinancing your car loan can save you a lot of money, too. Here's how to refinance the right way:
Compare interest rates. If the rate on your car loan is higher than current rates, you are a candidate for refinancing. But you'll want to compare the rates and fees of reputable lenders, including local banks and credit unions.
Look at the length of your loan. You can get long-term auto financing that dramatically reduces your monthly payment. But the longer the term of your loan, the greater the risk that you'll end up owing more than the vehicle is worth when you're ready for another car.
Take some time to decide. Carefully review loan documents before signing. You'll want to make sure you are certain you know your interest rate, the total amount you're borrowing and the length of your loan before you sign on the dotted line. Depending on your individual situation it could be a mistake to refinance your car.
While you're refinancing, why not review your auto insurance policies? We can take a look at your policy and help make sure you have the right type of insurance and amount of coverage for you and your family.
Call us today at 770-339-0447 for your free Braselton, Hoschton or Dacula Car Insurance Quote. We are here to help you find the right coverage for your car insurance needs.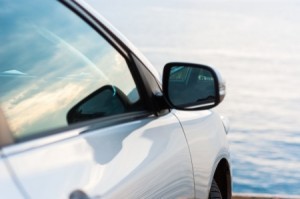 Disclaimer: Statements on this site as to policies and coverages provide general information only. Please contact our office at (770) 339-0447 to discuss specific coverage details and your insurance needs. All coverages are subject to the terms, conditions and exclusions of the actual policy issued. Not all policies or coverages are available in every state. Information provided on this site does not constitute professional advice: if you have legal, tax, or financial planning questions, you should contact an appropriate professional. Any hypertext links to other sites are provided as a convenience only; we have no control over these sites and do not endorse or guarantee any information provided by these sites.