While many deadlines in the Affordable Care Act (also known as Obamacare) are constantly changing, causing plenty of confusion, there is one that is currently set in stone: March 31, 2014.

The Affordable Care Act requires all Americans to have health insurance. March 31st is the latest date individuals can acquire a health plan if they wish to avoid paying a penalty on their 2014 income tax.

You have a choice where you purchase your health insurance policy. The options are the marketplace, an employer provided plan or you can purchase a policy through your local independent insurance agent. The policy that you purchase through a local agent can be a private health plan that is not issued through the government health care website. All newly purchased comprehensive health insurance policies must meet all of the regulations set out by the Affordable Care Act.
Obama Care Health Insurance regulations require that coverage always starts on the first day of a month, and to qualify you must have enrolled by the 15th day of the previous month. Those enrolled before March 15th will be covered as of April 1st.

However, if you enroll in a health insurance plan between March 15th and March 31st your coverage will begin on May 1st.

If you miss the March 31st deadline you won't just owe a fee, you'll have to wait until the next open enrollment period that will begin on Nov. 15, 2014 to acquire a traditional health insurance policy. This will become a major issue to those that are not aware of this part of the law.
We at, Cowart Insurance Agency, will have short term health insurance policies available for purchase. These policies are designed to fill your need for health insurance between the March 31st deadline and the next open enrollment period.
For 2014, the penalty will be the greater of $95 or 1% of the individual's household income for the year. Individuals may also pay a penalty for their spouses and any tax dependents who do not have health insurance coverage. This penalty is set to increase each year as it is phased in until the full penalty is implemented.

It is our understanding that the penalty will be applied to your year-end federal modified adjusted gross income for each month you don't have health insurance or an exemption. The laws and rules set by the Affordable Care Act are constantly changing. This article is not meant to be a complete explanation of the tax consequences of the Obamacare legislation. Any specific questions that you may have should be discussed with your tax advisor.
Call us today so that we can help you secure Health Insurance for your family in Georgia.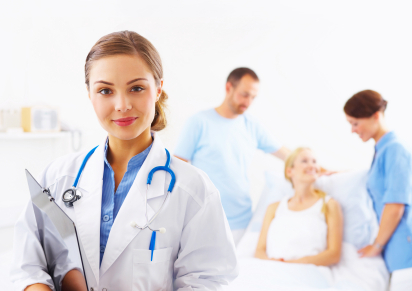 Disclaimer: Statements on this site as to policies and coverages provide general information only. Please contact our office at (770) 339-0447 to discuss specific coverage details and your insurance needs. All coverages are subject to the terms, conditions and exclusions of the actual policy issued. Not all policies or coverages are available in every state. Information provided on this site does not constitute professional advice: if you have legal, tax, or financial planning questions, you should contact an appropriate professional. Any hypertext links to other sites are provided as a convenience only; we have no control over these sites and do not endorse or guarantee any information provided by these sites.