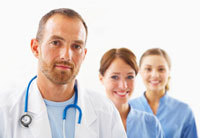 Health Insurance is a huge issue lately. There are so many terms being thrown around these days: Obama Care, Affordable Care Act, The Market Place, Subsidies. What do all of these mean to you here in Georgia? Do you have questions?
Did you know?
Private Health Insurance is still available in Georgia.
You do not have to purchase coverage through Heathcare.gov?
The only real reason to purchase coverage through Heathcare.gov is if you are eligible for subsidies?
Cowart Insurance offers access to six different Health Insurance Companies.
We offer access to many different plans including many with low deductibles and co-pays.
Dental Insurance is available on many Health plans.
Our Website Links work!
You can get a quote and apply for coverage conveniently on-line.
We are here to help you and your family to navigate the confusion. It is easy to obtain the health coverage that is right for you and your budget.