According to the National Oceanic and Atmospheric Administration's (NOAA) Atlantic Hurricane Season Outlook there is a 70 percent likelihood of 13 to 20 named storms (winds of 39 mph or higher), of which 7 to 11 could become hurricanes (winds of 74 mph or higher), including 3 to 6 major hurricanes (Category 3, 4 or 5; winds of 111 mph or higher). This exceeds the seasonal average of 12 named storms, 6 hurricanes and 3 major hurricanes.
With hurricane season officially under way, now is the time to make important decisions about insurance and understand the steps needed to help keep your family, business and property safe.
Before storm season is at its peak, Cowart Insurance recommends the following tips to help you get ready:
Create safety plans for your family and your business. Families should have an evacuation plan that tells everyone where to go and how to keep in touch during an emergency. In addition, businesses should also have a business continuity plan that outlines what you will do and who you can call on to help keep your business running in the event of a disaster.
Build a content inventory to document the items in your home or at your business.
Prepare a survival kit of things you might need if disaster strikes.
Perform routine maintenance such as tree-trimming, gutter cleaning and debris removal around your home or office building. Make sure drains and sump pumps are clear.
Review your insurance policy to ensure you understand your coverage.
If a storm is imminent, consider taking the following precautions to help stay safe, including charging mobile devices, having chargers available and securing all outdoor objects or moving them inside.
"While most severe hurricanes form later in the season, waiting to prepare could leave you without a plan for managing your risks, which includes reviewing hazards around your home or business, taking steps to help minimize damage and having necessary insurance coverages," said Marty Henry, Senior Vice President, Travelers Risk Control. "Planning for storm season is not something that should be taken lightly."
Cowart Insurance Agency is a local Trusted Choice® agency that represents multiple insurance companies. We offer you a variety of personal and business coverage choices and can customize an insurance plan to meet your specialized needs. Visit us at Cowart Insurance online at www.cowartinsurance.com, email [at] cowartinsurance [dot] com, or call 770-339-0447.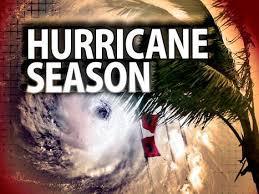 Where can I find more information?
As always, we at Cowart Insurance Agency are happy to help you determine your insurance needs. Stop by our office, email us at email [at] cowartinsurance [dot] com, or give us a call at 770-339-0447. The NFIP website has plenty of answers as well.
We are located in the metro Atlanta area in Lawrenceville Georgia. We serve the entire state of Georgia. We are conveniently located near the Mall of Georgia in the Suwanee, Buford, Flowery Branch, Braselton, Auburn, Winder, Lawrenceville, Grayson and Loganville area.
Source: noaa.gov