Who is thrilled that is it finally football season! Whether you cheer for College or NFL Football tailgating is serious business in Georgia. University of Georgia football and The Atlanta Falcons season brings the haze of portable grill smoke over parking lots, the delicious aroma of barbecued foods, and the sharing of a variety of beverages.
Folks who gather in parking lots across America understand the age old tradition of tailgating, the uniquely American tradition of backyard-to-parking-lot grilling and socializing. UGA fans in Athens and the Falcon fans in Atlanta have honed their skills, prepared their menus and look forward to socializing over fine grilled food.
But with an outdoor kitchen comes outdoor food safety concerns, and tailgating food safety is critical to ensure the health of those attending.
What is Tailgating?
"Tailgating" literally means serving food and drink from the tailgate of a car or truck. The tradition is spreading, and parking-lot parties increase in number and size each year.
Today, tailgating goes something like this: Pre-game activities commence early as people of all ages scramble to claim their turf. Tents and tables go up, grills are lit, and folks socialize and toss footballs while the teasing scent of barbeque permeates the area. Music, laughter, and festivities also ensue as fans prepare for kickoff.
How to Tailgate Safely
The only thing guaranteed to spoil everyone's fun is spoiled food. Here are some tips to ensure you can safely enjoy tailgating.
Temperature: To prevent any potential problems, you'll need to keep all food at safe temperatures, whether prepared in advance or cooked on site. Generally, preparing most foods at home is a good idea, but if you're going to cook foods in advance, cook them thoroughly. Partial cooking doubles the risk of unwanted bacteria. Bacteria grow most quickly at temperatures between 40°F and 140°F. So, cold foods must be held below 40°F, while hot foods must be kept at 140°F or higher. If you've prepared all your food at home, make sure it's quickly cooled. Then, keep it below 40°F, both in your refrigerator and your cooler.
Sanitation: Proper sanitation helps to avoid cross-contamination between meats and other foods. Always wash your hands with soap and water before and after handling raw meats. Also wash cutting boards, utensils, and other surfaces with hot soapy water before preparing other foods. To prevent cross-contamination in the cooler, securely wrap any meats, poultry, or fish that may leak or drip before placing them in the cooler. Make sure any foods you pack are still at 40°F or below.
Packing and traveling safely: Start with well-insulated coolers, and use plenty of ice to keep cold foods cold. Because a full cooler will maintain its low temperature longer than one that's partially full, pack empty spaces with ice or reusable cold packs. Use separate coolers for drinks. Keeping the food cooler closed most of the time will help it retain a colder temperature. Make a list of essential items, and check them off as you pack. Check to make sure you have: extra ice or cold packs, grill, charcoal, lighter fluid, knives, tongs, brushes, oven mitts, food, thermometers, paper plates, plastic, silverware, napkins, wet wipes, plastic cups, paper towels, a first-aid kit, trash bags, soapy water for cleaning and dousing hot coals.
Serving safely: When you reach the tailgate site, never let food sit out, especially in hot weather. It's safer to keep food in coolers until you're ready to cook or serve it, and to return it to the cooler to stay cold. That way, "seconds" will also be safe to eat. When grilling, use an instant-read food thermometer to ensure you cook ground meats to an internal temperature of at least 160°F; steaks to at least 145°F, pork chops and tenderloin steaks to at least 160°F, and chicken to at least 180°F. Serve immediately, or if necessary, hold hot foods on the grill to keep their temperature at a minimum of 140°F. Use clean plates for foods coming off the grill, not plates that held raw meat. Protect foods from insects and other contaminants by using lids or covers. When it's time to turn up the tailgate, discard perishable foods that have been left out for more than an hour in temperatures over 90°F, or for more than two hours in more moderate weather. For safety's sake, a good rule of thumb is, "If in doubt, throw it out."
Safe tailgating means well-insulated coolers, hot grills, plenty of ice, clean plates and utensils and an instant-read thermometer. Whether you are rooting for UGA, Georgia Tech, GSU Eagle's or are an Atlanta Falcon fan we wish everyone has a great time tailgating with friends and family!
Go Bulldogs! Go Yellow Jackets! Go Georgia Southern Eagles! Go Falcons! #RiseUp!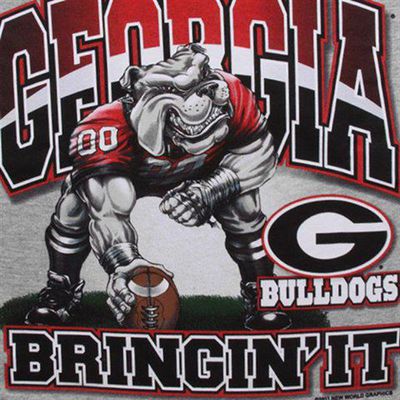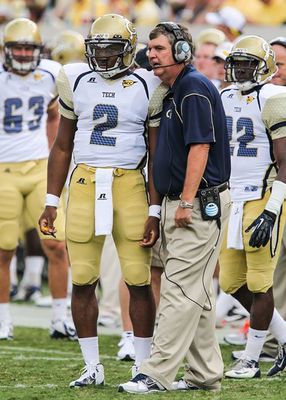 Source: http://recipes.howstuffworks.com/tools-and-techniques/food-safety-tips2.htm
Photos: Georgia Tech & UGA Dawg Nation Facebook pages