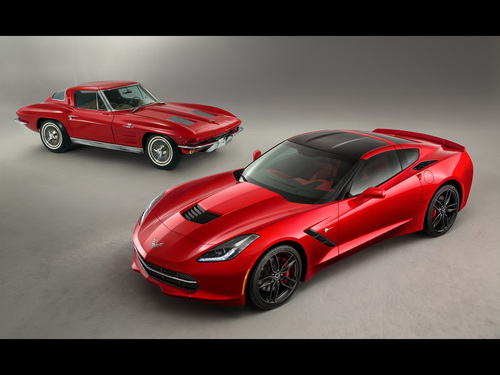 There is nothing quite like driving a speedy, shiny classic car that turns heads and starts conversations. In fact, the beauty and elegance of old collectibles – like the 1964 Aston Martin DB5, the 1963 Corvette Stingray and the 1969 Dodge Charger – can be downright captivating.
If you do not happen to own one of these timeless beauties, it may not mean you will never own a classic car. In fact, there are many automobile enthusiasts and industry experts that predict we can expect a whole new generation of cars that will one day be bestowed the same level of prestige as, say, the 1969 Chevy Camaro.
If your curiosity is getting the better of you, here is a peek at the 10 models predicted by CNETs Car Tech editors as being the vintage cars of the future. Who knows, you just may own a classic car after all.
Toyota Prius (first generation): Built from 1997 to 2003, sold in the U.S. from 2001 to 2003
Honda Insight (first generation): Sold in the U.S. from 1999 to 2006
Toyota MR2 Spyder: Built from 1999 to 2007
Honda S2000: Built from 2000 to 2009
Scion xB: Offered from 2004 to 2006
Infiniti G35: Built from 2003 to 2006
BMW 335i/N54 3-series: Built from 2006 to 2010
Pontiac G8: Built from early 2008 to mid-2009
Dodge Magnum: Built from 2004 to 2008
Chrysler 300C: Built from 2005 to 2011
If any of the above–named vehicles is sitting in your garage, congratulations may be in order! And if not, it is not too late to start checking the classifieds and used car lots for your next collectible car or truck.
Regardless what you are driving or what automobile you might have stored away, we at Cowart Insurance Agency are here to make sure you have it covered!
Contact Us!
For further questions and assistance, please contact us. You can also learn more about our Classic Car or Antique Auto Insurance or get a free Classic Car or Antique Auto Insurance Quote online today! Since Antique and collectible cars are so unique, please complete the "request a quote from us" or "contact us for a quote". We look forward to working with you to insure your classic car or antique auto in the metro Atlanta, Georgia area!
What do you think? Is there any auto you think that will become a collectible car? We offer specialized coverage tailored to fit your vehicle. Call us if you are a collector in Buford, Dacula, Suwanee, Johns Creek, Alpharetta, Lawrenceville, Braselton, Hoschton, Grayson or Loganville. We can help you cover your Classic Car Baby with specialized coverage to suit your Antique Auto.
Maybe the 2014 Chevrolet Corvette Stingray will be a new classic car?