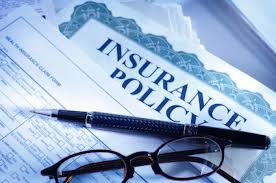 When looking at your life insurance needs in the Atlanta, Georgia area, whether your goal is to replace income, send kids to college or take care of final expenses, whole life insurance can provide certainty and peace of mind.
The purchase of a whole life insurance policy brings with it several advantages:
A guaranteed death benefit that never decreases. As long as you continue to pay premiums, the death benefit at your time of purchase is the amount that your beneficiary will receive upon your death.
Tax-free benefit. Life insurance proceeds pass to the beneficiary tax-free.
Cash value. Whole life policies accumulate a cash value of tax-deferred money, which the policy owner can borrow for any reason. If the policy were to be surrendered (terminated), the cash value would be distributed to the policy owner.
Certainty. Whole life is a permanent product that is designed to be in force for your entire lifetime. This provides you with the certainty that you won't outlive your protection, so you know you and your family will be taken care of.
As you look at your current life insurance program, please consider the role that a permanent policy like whole life could play. Whole Life Insurance that you purchase from an Independent Insurance Agent goes with you if you change jobs. It also does not matter if you live in Dacula, Buford, Braselton, Duluth, Grayson, Atlanta, or even Macon or Savannah! The policy belongs to you and is not a benefit provided to you by your employer.
We would love to talk with you about starting a life insurance program with whole life coverage or supplementing your current program with this important protection. Call us today!